I was so excited when my mother in law (who I love dearly) sent me a recipe for zucchini cupcakes.  My first zucchini in my garden was about ready to pick and now I knew what to do with it.
I looked the recipe over and thought… "this doesn't sound like cupcakes"… (Note to self: I have GOT to trust myself when the recipe doesn't look right.  I have baked enough cupcakes by now that I can tell if the recipe might not be what it's cracked up to be.)  My first hint should have been that the recipe didn't call for any butter.  I haven't found a cupcake recipe that worked without butter.  Oh well, onto the muffincakes (yup, new word).
I shredded the zucchini in the food processor and gathered the rest of my ingredients.  Mixed, baked, tasted… Nope, not cupcakes.  Definitely muffins.  Good muffins, but still, muffins.  I don't want to call them failcakes, because they worked, they just weren't cupcakes.   The texture wasn't right and they weren't as sweet as expected.
I do have ideas to make real zucchini cupcakes, but they will take some playing around.
In the meantime, I had two dozen muffincakes that needed to be delivered to neighbors.  From the start I didn't want to make frosting, but wanted a caramel drizzle… home made of course….  I found a recipe and went at it.  I burned it.  I only had enough sugar to make one more batch.  I couldn't get the sugar to dissolve before the pan got to hot and it crystalized.  It still tasted good, but it was gritty.  (My apologies to my neighbors who were forced to eat my gritty drizzle over the muffincakes.)  The combo tasted good though, and I will chalk it up to another learning experience. ad: Shop Unique Prom Dresses Online at Foxgown – FoxGown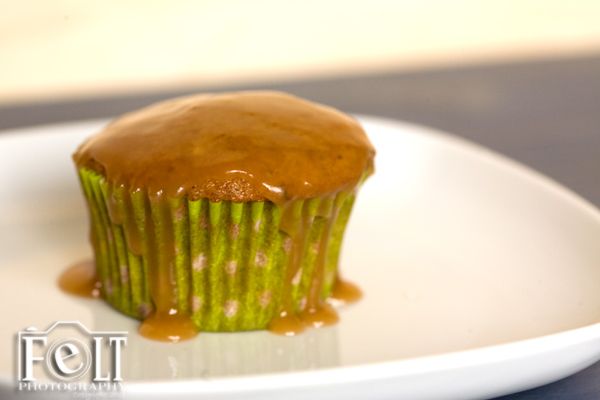 Here is the recipe, even though they aren't technically cupcakes, they are still really good.
Zucchini Cupcakes
3 eggs
1-1/3 cups sugar
1/2 cup canola oil
1/2 cup orange juice
1 teaspoon almond extract
2-1/2 cups all-purpose flour
2 teaspoons ground cinnamon
2 teaspoons baking powder
1 teaspoon baking soda
1 teaspoon salt
1/2 teaspoon ground cloves
1-1/2 cups shredded zucchini
Directions
In a large bowl, beat the eggs, sugar, oil, orange juice and extract. Combine dry ingredients; gradually add to egg mixture and mix well. Stir in zucchini.
Fill paper-lined muffin cups two-thirds full. Bake at 350° for 20-25 minutes or until toothpick inserted near the center comes out clean. Cool for 10 minutes before removing to a wire rack.
Homemade Caramel Sauce
As found on Yummy Supper.
INGREDIENTS
1 cup sugar
1/4 cup water
8 tablespoons unsalted butter, cut into pieces
1/2 cup heavy cream
2 teaspoons vanilla
pinch of salt (I added a few more pinches, because I like my caramel salted)
Place sugar in a small heavy sauce pan. Pour water evenly over the top. Turn stove top to medium-high heat. Hold sauce pan by the handle and swirl occasionally until sugar has dissolved. (Avoid letting sugar burn until completely dissolved.) Cover pan, turn heat to high, and boil for 2 minutes. Remove lid and continue to boil until syrup turns brown around the edges of the pan. Again grab the handle and swirl syrup occasionally until it turns a deep amber and begins to smoke.
Remove pan from heat. Add butter. Gently whisk, until all butter is mixed in.
Stir in cream.
If sauce become lumpy, set pan over low heat and stir until smooth then turn off heat again.
Stir in vanilla and salt.